Collaborative Divorce Counselling
What is Collaborative Practice?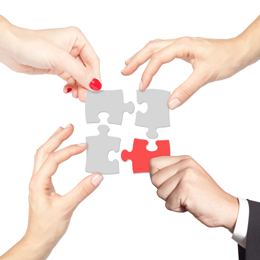 Win Win is what Collaborative Process is, more clients are choosing a more harmonious option to separate / divorce. The collaborative practice is productive rather than destructive. It's a way of reaching an agreement between divorcing clients. This process according to the International Academy of Collaborative professionals (IACP) "provides you and your spouse or partner with the support and guidance of your own lawyers without going to court".
Equally clients are able to access the proficiency of the financial neutral and family consultant, who as part of the collaborative team work with the lawyers and clients together as a non-adversarial process that effectively works through differences and disputes.
The involvement of the family professional helps coach the clients and contain the emotions during a very stressful time. The family professional will also support and guide clients to maintain a healthy relationship especially where children are involved. If necessary the family professional will refer the children to a child specialist if there are any concerns. The family professional will help manage the emotions related to the financial concerns and will help create a child-focused parenting plan.
 The financial professional is to help ease the financial stress. The clients, after disclosing all the financial information will then come to a team meeting where an agreement will be made with the financial facts the team has. This includes everything the clients will make their decisions on, for example, assets, liabilities, income, taxes, budgets, child expenses and more. The financial neutral does not make recommendations as this process is for the clients to come up with their own agreement.
Everyone agrees that this process is about reaching a settlement and this is where the team will encourage transparency, respect and commitment. This is what is usually missing from other processes.
The cost of this process depends on how the clients participate in the process. Although the collaborative process can be a bit more expensive than mediation process, it is a great deal less then negotiating settlement or litigation and trial.
The core elements to this process are to:
✓ Negotiate a mutually acceptable resolution without having courts decide issues.
✓ Maintain open communication and information sharing.
✓ Create shared solutions acknowledging the highest priorities of all.
✓ In the case of couples with children, it helps them move towards a positive co-parenting relationship.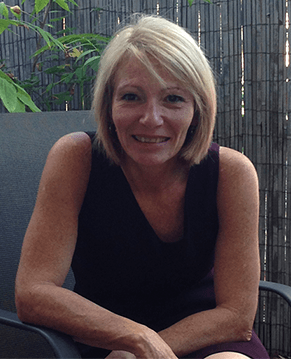 Lynne Foote
Family Professional Neutral
As an experienced counsellor in Perth and as the Family Professional, I address the emotional aspect of this process. I identify and prioritize client's concerns and coach client's to use effective conflict resolution skills. I am also there to help with any concerns either client may have and/or if children are involved. I'm able to guide and inform the parents about issues that the children may be stressed by and if required refer on to a Child Professional. I provide assistance by working with both parents' writing up an agreed co-parenting plan when needed.
I am a neutral person in this process, however I am also a support person that ensures all parties are emotionally supported, children have a voice and effective communication is enhanced to reduce any misunderstanding.
I'm part of the collaborative team so we share information that is necessary and make sure we direct and move the collaborative process toward resolution.
"I think the collaborative practice is a fantastic process for people going through divorce/separation. It has allowed channels to open up for myself and my ex to be extremely civil to each other now and we have developed a better relationship for the sake of our children. The children's father has now moved closer which makes everything easier and the children love having their weekends with him. He drops in whenever he wants and visa versa and I'm OK with it. The anger towards him I once felt has disappeared and we can laugh and talk like normal human beings. He is a happier person and I'm happy for him.
Myself, I'm just waiting for next year to begin and have plenty of rewarding challenges coming my way. Am I happy, yes. The children love seeing their parents get on well and no longer do they feel like they can't tell me things which is such a good relief. I'm sure we will come up against other issues down the track, however, it will always be in relation to our children and how we as parents guide them.
As long as we continue to communicate in a civil way and show our children how much they are loved by the both of us, we are going to have the two most stable, loving children. An outcome that I thought impossible however with the guidance and support of the collaborative professionals I'm grateful we decided to do this, for the results have enhanced our lives in so many ways."
John O'Sullivan and Wayne Dawkins – Family Lawyers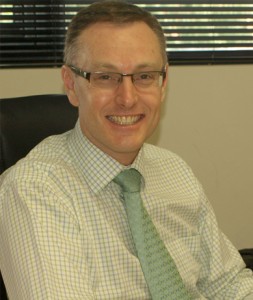 Both John and Wayne – Family Lawyers have extensive experience in their own Law Firms. The collaborative process is an enhanced shift from the often difficult litigation resolution process has been well known to occur between two parties. Both family lawyers although continuing to represent the client, coach their client and work from a therapeutic basis in a way that focuses on what the clients each want.
Working as a team allows the lawyers to work co-actively with no litigation, courts and provides a service lot less expensive.
John has over 20 years' experience in law. http://www.divorcelawyerperth.com/collaborative-law-perth
He graduated from University of Western Australia and was admitted in 1992. He has experience in most areas of law and currently practices mainly in the areas of Family Law and Estate Planning. He has found that it is almost always better for clients to negotiate a fair settlement rather than fighting their disputes out at trial. He believes that the Collaborative process gives clients the best opportunity to resolve their disputes and is a much cheaper and less stressful process than litigation. https://www.facebook.com/PCDA01/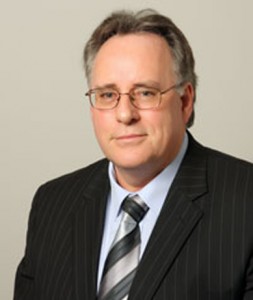 Financial Neutral
The financial neutral is there to help both clients, they offer a neutral balanced voice. They often spend time with you together and separately. They will work with you to understand what you owe and own. Have a look at your financial future, listening to what your concerns and interest are. They will help you with the pros and cons of settlement options.
They will look at the overall position that you're in financially. Assess how you can move forward financially supporting yourself and if children involved, your children's financial needs. They will act as a financial coach in the collaboration and help you and your partner become more aware of the situation to help you make informed decisions.
Lawyers
In collaboration your lawyers will meet privately with you and go to all joint meetings with you, be your coach/ supporter, and help you express what your interest are. They will also give you legal information however in this process unlike the old family court process; this will not be positioned based. It is about you. Unlike the court system your lawyer s will talk to each other through the process, remember this is a transparent open process.  If they see any legal concerns that may need to be addressed with you or in the joint meetings they may call for time out to speak with you or with each other privately first.
Family Consultant
The family professional understands the emotional psychological issues of separation/divorce. This is with adults and with children. They will work with you to encourage effective communication and address any imbalances of power. They stay neutral therefore they are there for both of you. They will spend time with you together and separately.
The family professional will help prepare you for the collaboration and help you separate the emotion. This will help you manage the emotions so you can negotiate effectively. Part 1: More About The Collaborative Divorce Alliance Team. https://youtu.be/R1kx3RkTNzI Part 2: Lynne,John and Wayne discuss who makes up the Perth Collaborative divorce Alliance (PCDA) team.https://youtu.be/efZyPHuBfsc Part 3. "What Are The Benefits of the Collaborative Process" https://youtu.be/i6vQ96zD_Ic  Part 4. How does the collaborative process work?https://youtu.be/qUyRe6HSZ1k Collaborative Divorce, What's the Cost ? https://youtu.be/nmfJ7JDaZtk
Collaborative Practice Brochure
For more information on Collaborative Practice Divorce Counselling in Perth, contact us today.